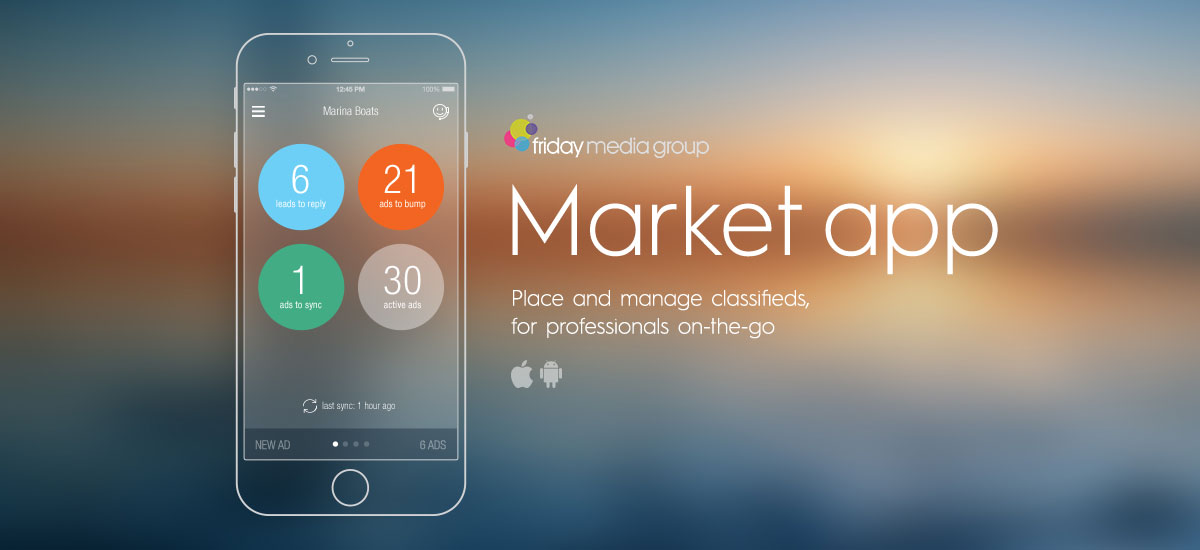 The Market App is an application for professional sellers to manage their classified ads business on-the-go. From managing ads to inventory management, statistics and replying to customer inquiries, it keeps you on top of your business in real-time.
The app's dashboard offers a summary of customer leads, update and synchronize ads as well as statistics on ads performance.
The Leads section receives customer enquiries in real time accompanied with notifications. Replying is as easy as texting a friend.
Flying, up on the mountain or in the middle of the pacific? All changes performed to stock, either uploading, editing, activating or deleting ads, can also be done offline. When connection is re-established all ads are synchronized.
Improving visibility within ads listings can be managed in the Boost section by simply scrolling through the ads list and tapping one button.
The app's potential of integration and automatization offers the advantage of saving time in stock management processes and channeling it towards business development efforts.
Already deployed for Friday Media Group, as the Infinity app, that launched and was integrated into 10 different websites simultaneously. The app is integrated with the
AdLab
platform management tools and stands out for effectively and easily managing inventory within any marketplace.
Inception:
2014
Client:
Friday Media Group
Categories: