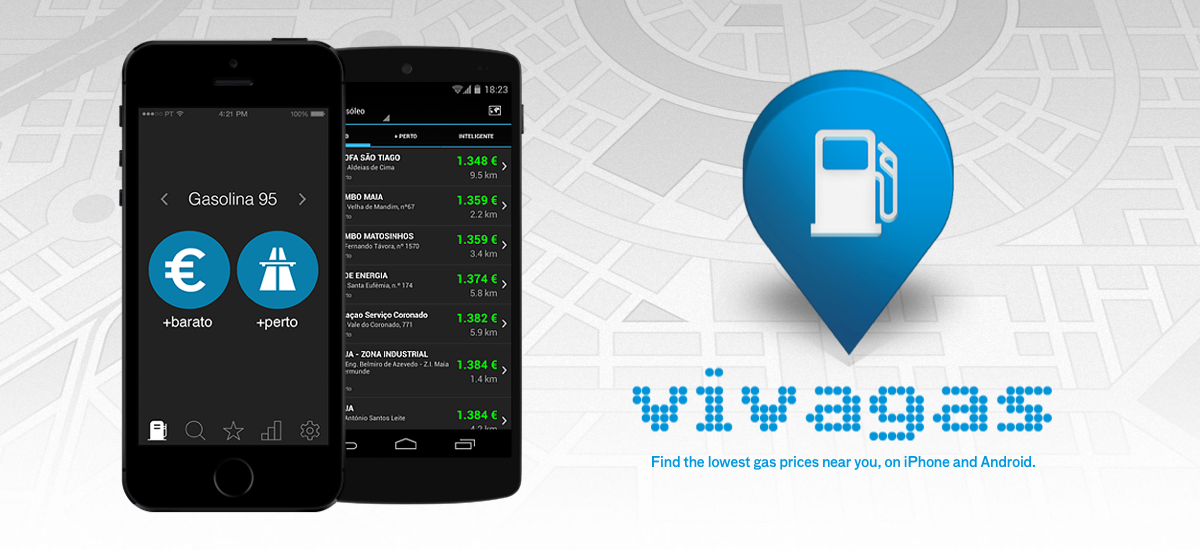 Vivagas by Memoria Visual allows you to find the nearest and most economical gas stations for all fuel types across Portugal. It stands out for its appealing, simple navigation and instant access to the information you are looking for.
Looking for a convenience store, ATM or 24 hour service stations? Want to know where to find the most expensive or the cheapest gas station in Portugal?
The advanced search allows you to find not only fuel but also filter by additional services at any location. The app thus covers a range of needs beyond just fuel prices.
A host of innovative features such as the "fuel stock market", show the price trends at various levels, from general trends to local variations, by station and brand.
Features:
- Search by price and proximity;
- Search by location;
- Search on map;
- Favorite stations with sort filters and highlighted in listings
- Intelligent mode: calculates distance, consumption and refill for "real" cost
- Display of discounts by station
- "Fuel stock market" with price trends, price changes and price changes at the national or local level
- Selection by type of fuel (95, 98, Diesel and LPG);
- Selection by brand;
- Selection by range (up to 30 Km);
- Sort by price, distance and intelligently;
- Detailed information on stations: prices and services;
- Route calculation to the stations;
Inception:
2013
Client:
Memória Visual
Categories: