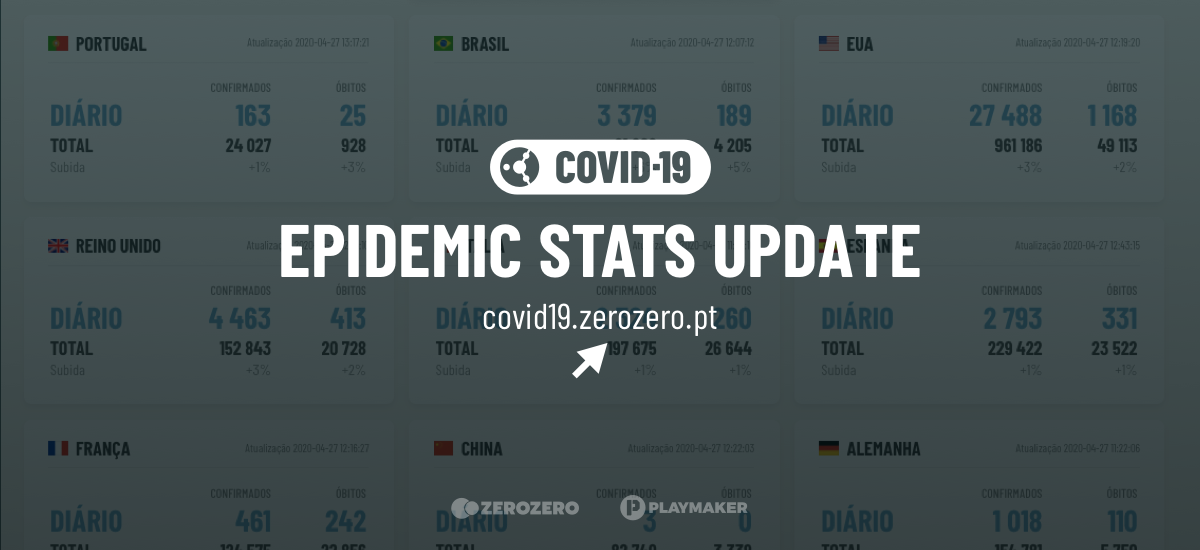 Our covid19.zerozero.pt project sets out to be a daily updated, unified source of data and statistics on the spread of the COVID-19 pandemic in affected countries.
The website features detailed information by country as well as comparison of new cases, deaths, evolution of various curves, percentages of growth, among other indicators.
The goal is to create a repository of information from rigorous and reliable sources. The information is presented graphically and based on the number, day by day, country by country, measure by measure, in all countries where Covid-19 is present.
Memória Visual rose up to the challenge by developing and launching the website in just 3 days.
Inception:
2020
Client:
ZOS
Categories: